full course
Trance Mediumship or Channeling? (Type Black)
TRANCE MEDIUMSHIP OF CHANNELING
The next thing you need to know is if your clairvoyant interaction experiences are trance mediumship or channeling experiences. We discussed the difference earlier in the course, so you should have a good idea by now which category your experiences fall into.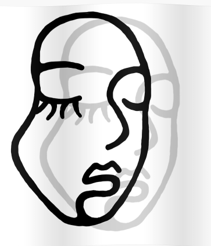 Just to recap, trance mediumship experiences include experiences that have some similarities to mental mediumship, but you are lying down in a deep meditative state.
The information received is coming directly from the spirit or entity and is being spoken through your natural voice and behaviors.

On the other hand, channeling experiences include experiences where the spirit or entity influences your physical body along with your speech. You may sound different and act different than you normally would.
You may be awake and aware of the experience and feel as though your "self" or "will" has "taken a backseat, " and may or may not feel as though you could end the interaction at any time.