NEW! The following are psycology and parapsychology professionals from around the world that have been included due to their expertise and willingness to assist those with exceptional experiences (e.g. psychic experiences). Listings are $25 per year and we accept payments through PayPal. To submit your listing for consideration, please email CEHE.
---
Benefits of Membership:
---
Detailed listing of your expertise and services in our Professional Directory for 1 year (no subscription required)
Free PDF copy of Clinical Parapsychology: Exceptional Extrasensory Experiences, 1st Edition
Free PDF copy of Classification & Statistical Manual for Extrasensory Experiences, 1st Edition (CSM-EE)
---
Professional Members
---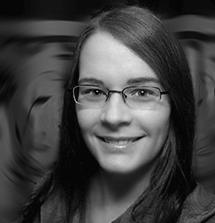 Theresa M. Kelly, MsD. | Charleston, SC, USA
Organizations: Center for Exceptinal Human Experiences, University of Alternative Studies
Services: Free Psychic Development & Crisis Classes, Tuition-Free Higher Education
Professor Emerita at the University of Alternative Studies. A process-oriented qualitative researcher in the area of psychic experiences since 1998. An author of 6 books including university-level textbooks, and various technical papers on psychic experiences. A distinguished expert in Scientific Parapsychology and Clinical Parapsychology. I am formally retired, but I still offer several parapsychological educational opportunities online. More Info
---
Robert Young, Ph.D. | Nottinghamshire, UK
Organization: Office of Parapsychological Studies
Contact: [email protected]
I've been actively involved in Parapsychological research for the last decade and currently run The Office of Parapsychological Studies in Nottinghamshire.
I have a Ph.D. in Metaphysics specialising in Parapsychology and bachelors and masters degrees in Metaphysical Humanistic Science. I have the BITC and AITC certificates in anomalous phenomena and parapsychology from the Scientific Establishment of Parapsychology and have diplomas in Psychology, Quantum Theory and Ufology. I have a certificate in Parapsychological and Psychic Studies and a certified professional parapsychologist and England's representative for The American Institute of Parapsychology. I'm a member of the Rhine Research Centre and author of the book, Parapsychology: Ghosts and Hauntings. I also regularly contribute articles for the online magazine Phenomena.
---